Eugene Lamont Johnson (born April 20th, 1955, in Highland Park, Michigan), commonly known as E Lamont Johnson or Lamont Johnson, is an American musician. Want to know more about him? Here's an interview dedicated to those who love Lamont Johnson.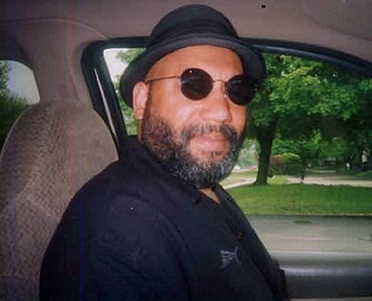 This is an interview with Detroit Bass Legend (Eugene) Lamont Johnson that was introduced by Vince Morris and continued by Hugh J. Hitchcock on June 21, 2012. Lamont is very well known among musicians, but not so well known among the public. We hope to change that by presenting a series of interviews with Lamont in which he discusses his career and times in the music scene both in Detroit and on the world stage.

Vince:

Okay, we're here, Good afternoon everybody we're at Unsung Internet Radio, and I have on the line right now, live in living color Mr. Lamont Johnson, a legend of the Detroit bass world. If you know anything about bass players, you would know this name. And so I just want to say, hi, how are you doing, Mr. Lamont?

Lamont:
I'm doing just fine, man, good to be here, man.

Vince:
Yeah! You know we're honored to have you here and share your experiences, my first question to you, Lamont, is who is Lamont Johnson in your own words?

Lamont:
Who is Lamont Johnson… I don't think this show is that long, man. It all depends on what area of Lamont Johnson that you want to know about. Be more specific because there's quite a few… I think there's quite a few dimensions of Lamont Johnson.

Vince:
Okay, well I figured that was kind of a broad question but… in the bass world…

Lamont:
Well that's an easy one, yeah, that's an easy one to understand.

Vince:
Well most people that is a musician, they know you as a bassist extraordinaire, you pretty much shaped a way a lot of musicians… bassist play from the '70's, so I wanted you to tell me a little bit how did you get started in playing bass and music? What inspired you?

Lamont:
Willie Weeks…

Vince:
Willie Weeks…

Lamont:
Willie Weeks, he was playing on the Donny Hathaway album, featured on a tune called Everything Is Everything, another song that was on that album was Little Ghetto Boy, I dreamed of Willie Weeks recording, Donny featured him on his Everything Is Everything recording… Donny featured Willie in a solo, and that was quite revolutionizing, or revolutionary or whatever because everybody was playing that solo but it really inspired me, it made me want to play bass, at the time I was attempting to play guitar

Hugh:
How old were you?

Lamont:
around 13…and that's a funny story in itself, all E's, that's the way I used to tune my guitar! I used to play Wes Montgomery melodies, it was easier to play octaves. It made money, man! But as far as the bass is concerned, when I heard Willie Weeks, the way he constructed his instrument, his solo, and get the groove going, it was nothing really complex, but it was thrilling, and it was making melodies and everything and it just seemed like something that was for me because I felt like I could take it to another level, I had appreciated and done the same thing myself prior to that it was probably a good influence with my interest in guitar. My father, he used to play blues and country and blow harmonica, and back in those days, they had those big space heaters… I used to sit in front of that space heater and listen to him play all the time <?>! But I was really amazed the first time he picked it up, when I got my first guitar at christmas, I took it up to show it to him man, and he put it in his hands, man, and started playin it , which was amazing to me, because I never knew my grandfather could play! And that's where the funk inspiration really started. But in bass, it was Willie Weeks. Read more:  http://www.hughjhitchcock.com/thefunkatologist/lamont-johnson-detroit-bass-legend-pt-1/
If you want to know anything about Lamont Johnson, you'd better read the article above!