Remember the late 70's group "brainstorm"? Here's their original vocalist and bass player doin' it again with sexy vocals, soul style playin' and jazzy horns.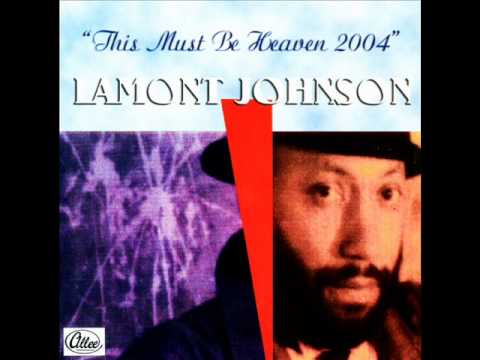 I was rummaging around the Net looking for photos of Detroit vocalist Belita Woods for a project when I stumbled on a CD by Lamont Johnsoncalled "This Must Be Heaven". Lamont Johnson is a self-taught musician, singer, songwriter, producer, arranger and electric bass instructor who was born and raised in Detroit, Michigan. He was also a one time member of Brainstorm who recorded the original version of "This Must Be Heaven"

I first came across Lamont Johnson on hearing his memorable bass runs on Brainstorm's early Tabu recordings such as "Lovin' Is Really My Game" which used to send us all scurrying to the dancefloors of the Manchester Ritz and Blackpool Mecca back in the 70's. You can find out about his time with Brainstorm by visiting Lamont's website.

One of my most played jazz-funk albums in the late 70's was Lamont's "Music Of The Sun" on Tabu which contains a version of "This Must Be Heaven" as well as a killer cover of "Hey Girl" where Lamont duets with Renae Williams.

The "This Must be Heaven" CD on Lamon's Allee label contains 18 tracks, some of which are recuts from his first 2 solo albums on Tabu. The original version of "This Must Be Heaven" may have had the cream of West Coast session men such as Lee Ritenour, Ronnie Foster etc but the 2004 version is very good and has some excellent vocals this time around from original Brainstorm members Trenita Womack and Belita Woods plus Pat Lewis and Sharon Jones. Lamont stays close to the original arrangement of the song which has gorgeous dream quality to it.
LAMONT JOHNSON is an electric bassist, singer, multi-instrumentalist, songwriter, producer and arranger who was born and raised in the "MOTOR CITY", Detroit, Michigan.
As a local Detroit musician during the 1970's, Lamont played in various powerhouse bands throughout the metropolitan area. Among such bands included the nine(9) piece pop band "Brainstorm".